How to Unlock a Phone [2020 Guide]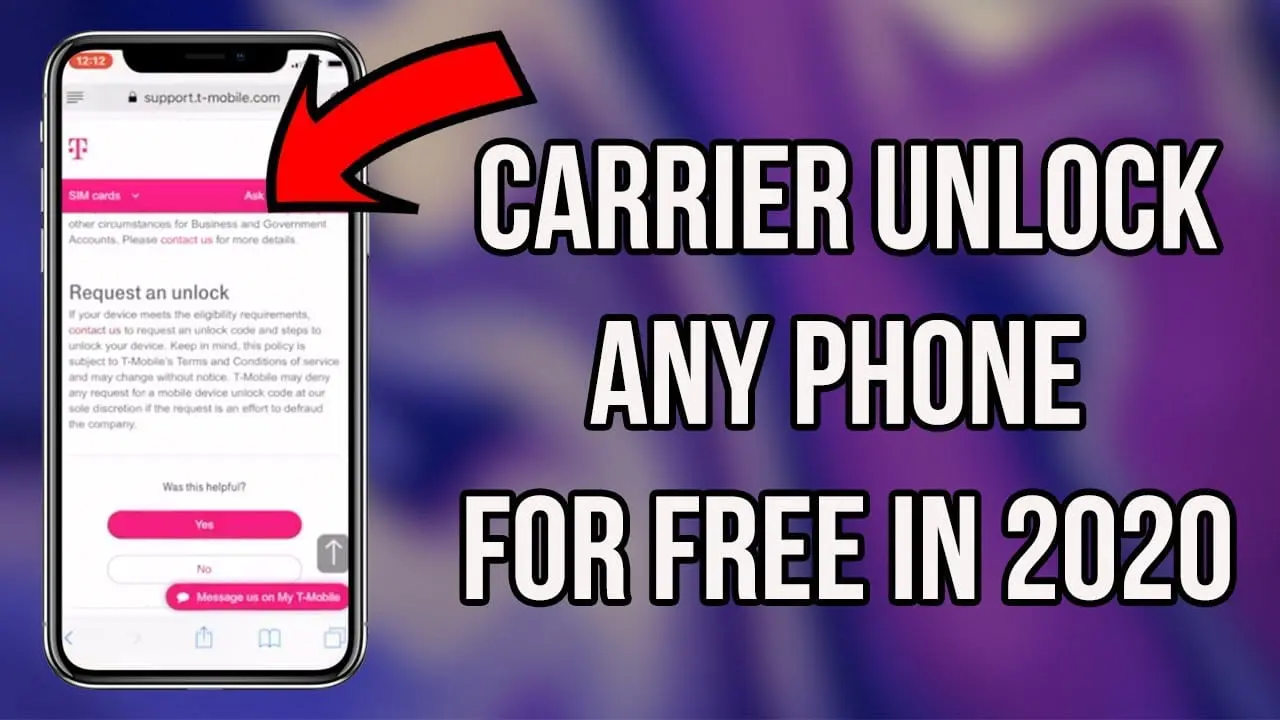 How to unlock your smartphone from any company
If you're tired of your current carrier and want to change it but you can not because your mobile phone is locked to your current carrier then this article is for you. We will give you the solution to your problem even if you have not completed your applicable service contact yet. Here you will learn to unlock a cell phone , regardless of the model or telecom company to which it belongs. After these simple steps you can use your unlocked device with the SIM you want.
Before you begin, keep in mind that by law mobile phone companies are required to unlock your phone for free, once you have fulfilled the service agreement. However, many ask for a minimum of one year or 365 consecutive days of usage on the original network. And if you have purchased a used smartphone, it will be difficult for the network provider to agree to unlock it, without the original account holders' information.
If you do not have the patience or are not eligible for the free way to unlock a cell phone, you must use a Third Party Services such as unlockmysim.com. Attention: as with any mobile technician, to unlock your phone you need to pay for the service . 
First steps to unlock a cell phone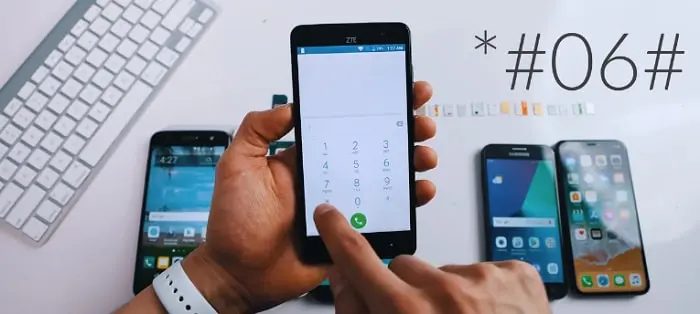 The first step is quite simple.  Take your device, see the dial option (the one used to make calls) and dial the following: * # 06 #  This short code will give you access to a total of fifteen digits, which is called IMEI, and will pop up on the scree. It is very important that you write down that series of numbers to perform the next step.
This step is done with any mobile device, regardless of the model or company. We advise you to always keep your IMEI number noted on some paper. In case of theft, knowing the IMEI number will be necessary to be able to report it lost or stolen.
Visit: UnlockMySim.com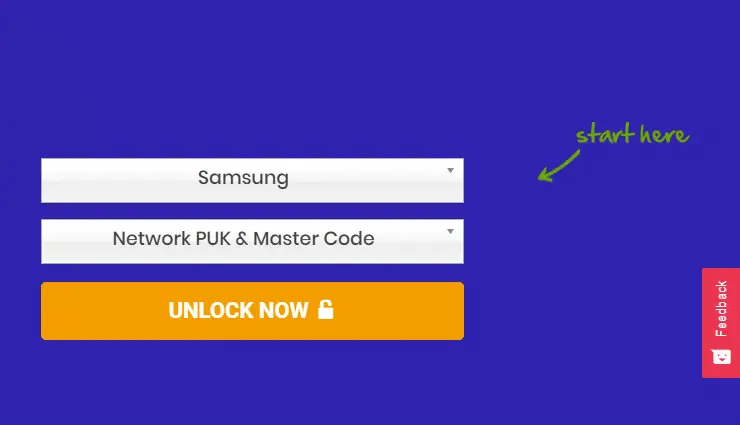 One of the best alternatives if you need to  unlock your cell phone  is  UnlockMySim.com , the most professional website for network unlocking phones.
Throughout the years we have removed all kinds of locks, resets, and phone repairs. The best thing is that the whole unlocking process is online, you do not have to move from your home or leave your cell phone in the hands of strangers.
You can Unlock a cell phone's network with a simple unlock code,  which will then allow you to use the SIM card on any mobile operator from a compatible network.
 We can also help you Reset the device, if you have any screen lock, pattern or Google account and IMEI repair services for  to help unlock phones that are blacklisted
UnlockMySim is especially present in Mexico, the United Kingdom and the United States  & Canada, but we offer our services to any country in the world.
We can unlock a cell phone safely, quickly and economically. Keep this in mind: Normally, to release a mobile phone with a technician it takes days, time that you will not have your cell phone  in your possession. This does not happen here, as you will always have your phone in hand and the within a reasonable time. 
You will be asked to select your phone make and model, then the country and network operator that the phone uses currently, followed by the IMEI (the one that we ask you to write in the first step) and an email address where we can send the code to you. 
UnlockMySim accepts Paypal, Visa and MasterCard, among other forms of payments. Pay close attention here, prices usually vary by brand and model.
Obtaining the code to unlock the cell phone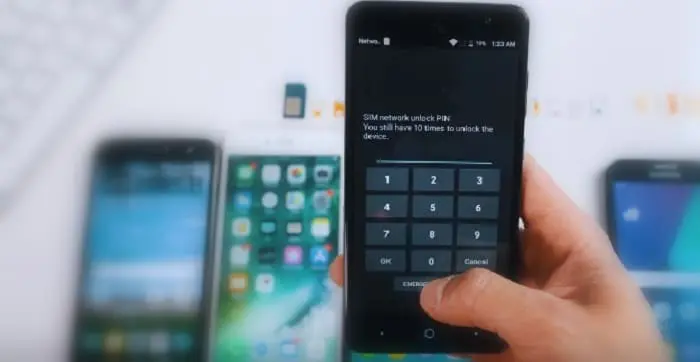 After submitting your order you will receive a confirmation email. Once the waiting time has passed, you will receive an email from UnlockMySim with the sim network unlock pin. It is labeled as "Unlock Code" and is unique; It doesn't work for other phones. You must write the unlock code down to perform this last step.
Now what you have to do is turn off your phone and remove the SIM card. You have to put a new sim card in from a different wireless provider, which will be from the new company you want to go to. Turn on your locked device. You will see that on the screen you are notified that the new network is blocked. Don't be alarmed, we're not done yet.
A window will pop up on the screen asking you to enter a network code (SIM Network Unlock PIN). This is where you should put the 8 to 16 digit code that we provided to you .
If you have put the unlock code in correctly your mobile device will be unlocked instantly . You can use your new company, or go to any other company. Once your phone is unlocked, you can use any wireless service provider.
Important note : if the phone is reported lost or stolen, you cannot unlock it by this method. You must first remove the blacklist.  This is because your IMEI is registered in the GSMAA database as blacklisted, which makes it unusable on any domestic carrier.
Screen Passcode Lock or Google Account Lock
If you don't want to remove your carrier lock to sell your phone, but instead you just forgot your password to get on the phone,  refer to the following guides:
Free Unlock Methods for US Mobile Carriers
If you want to network unlock your phone for free directly with your carrier in the USA then here is how to do that: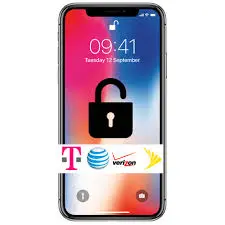 Once you unlock your phone (the steps in this process will differ from carrier to carrier) you should have no problem switching providers without the need to buy  a new device. Here is a look at how to unlock a phone directly from your carrier and what you'll need to do to get it done for free.
How to Unlock AT&T Phones Free
How to unlock your AT&T Carrier phone
Below are the latest requirements to be able to unlock your AT&T mobile:
AT&T Unlock Requirements
You must be an AT&T customer at the moment, or a previous AT&T customer who has an account number or phone number
The phone must be payed off  in full.
Your phone has not been stolen or lost.
The system has previously been registered for use on the AT&T network.
There is also a cap on how many AT&T phones and the individual customer can unlock within one year. Current customers are entitled to unlock up to five devices per account in good standing every year. Ex-customers can also unlock up to five phones per ex-account per year in good standing.
For full details and updates on the eligibility criteria for wireless device unlocking a AT&T Unit, please visit the AT&T Help page.
If you meet the above criteria and are able to activate your AT&T smartphone, the best place to start is on the AT&T Smartphone Device Unlock page on the AT&T website.
Here you'll find all the details you need about the status of your account and your phone.
What you'll need for AT&T unlocking:
The phone number or the phone IMEI account.
The IMEI number shall be the serial number of the unit. It can also be located in the initial case, under the battery, on certain versions, on the back of the unit, by dialing * # 06 # or by heading to Settings > General > About.
How to Unlock Verizon Phones Free
How to unlock the Verizon Carriers Criteria for wireless device unlocking your Verizon phone:
Most smartphones sold by Verizon Wireless operate on GSM networks and CDMA networks however not all devices can operate on a compatible network. Verizon has made it easier for consumers to use their phones while leaving the country. Unlike several other major carriers, Verizon keeps the phone network locked for only 60 consecutive days from the initial activation date. Pay your phone bill for two consecutive months, and your Verizon phone should be unlocked automatically. If you need to get the unlock code, you can contact Verizon support directly.
Verizon Unlock Requirements
They'll unlock it for you as long as your bills are paid. A lot of Verizon smartphones  are 4 G LTE capable already and have a SIM card slot come factory unlocked from the carrier. Many who have non-4G-enabled smartphones that support SIM cards would need to unlock the system.
To request a SIM service from Verizon directly from within the USA, dial 1-800-711-8300 (Verizon Global Support) and ask the agent to remove the sim lock. For more details on unlocking Verizon devices, please visit the Verizon Mobile Unlocking Policy Web page.
What you'll need for Verizon unlocking:
When you call Verizon Customer Service, you will need:
Phone number of  the main account holder
Account Password (if any) or the Last 4 digits of the Social Security number of the account holder
IMEI number. You will find this by going to Settings > General > About or by dialling * # 06 #
How to Unlock T-Mobile Phones Free
How to unlock your phone from the T-Mobile network. T-Mobile has set up a number of criteria to complete the unlock request. Fortunately, the specifications are very simple and the same as most other carriers.
T-Mobile Unlock Requirements:
The handset must have been purchased from T-Mobile or an authorized distributor and enabled on the T-Mobile service network.
The phone must be fully paid off with an account in good standing.
Less than 2 unlock codes per line have been requested in the last 12 months.
The device is being activated and operated on the T-Mobile network.
If you are on a service plan, you will be paid contributions for at least 18 straight months or you will be charged a migration fee.
At least $50 has been uploaded to the device on prepaid phones.
Ex-TMobile customers who are eligible to apply for wireless device unlocking must have a zero account balance, and the phone number has not yet been transferred to another carrier.
Proof of purchase of the device is also required in some cases.
If you comply with the above requirements, you can call Customer Care by dialing 611 from a T-Mobile device or  1-877-746-0900.
What you'll need for T-Mobile unlocking
You will need the following when you call T-Mobile:
Account Password (if any) Last 4 digits of Social Security Account Holder Phone No.
The number of the IMEI. You will find this by going to Settings > General > About or by dialling * # 06 #
T-Mobile devices typically do not use unlock codes but the phone is unlocked using the T-Mobile device unlock app. For more details on the unlocking process for T-Mobile handsets, please consult the T-Mobile online unlock help document. You can also find out the updated T-Mobile 's smartphone unlock policies here.
How to Unlock Sprint Phones Free
How to unlock your Sprint locked handset?  Sprint makes it as simple as possible to unlock your smartphone. Just a few years ago, it was hard to unlock a Sprint phone, but they took big steps to make it less painful. Postpaid consumers with SIM unlockable phones may immediately have their device unlocked by Sprint as soon as the phone is eligible for it.
However, Sprint has specific criteria for unlocking your phone. You must have an account that is in good standing and meet all the criteria for unlocking your phone.
Sprint Unlock Requirements
The phone must be or has been operating on the network for at least 50 consecutive days.
The device is capable of being used on a compatible network
The account is in good standing and all contract billing, leasing, or service agreements are met and any possible early termination fees must be paid off.
What you'll need for Sprint unlocking:
Phone number of key account holders
Password of the account (if any)
The number of the IMEI. You can identify this by going to Settings > General > About or by dialing * # 06 #
Call Sprint Customer Service for inactive phones. An over-the-air upgrade may be required to activate the unit. Sprint does not guarantee that the phone could work on any other wireless service provider's network.
For more details on unlocking your Sprint phone, please visit the Sprint Unlock page. Also, here is Sprint Unlock FAQ's
Is it legal to unlock a mobile phone?
The FCC has ruled that unlocking is permitted and completely legal. It wasn't that long ago that it wasn't required for wireless service providers to unlock your phone at all (even if you were a customer) or they would charge a lot of money to do it. According to the CTIA wireless code (code for wireless) in the USA, all phones must be unlocked free of charge by the carrier at the end of the applicable service contract, provided that their account is in good standing and that no outstanding payments are left to be paid.
The FCC has developed a protocol and the Cellular Telecommunications and Internet Association, CITA, has proposed six unlocking conditions, which are as follows:
Providers must publish accessible and straightforward instructions on how to unlock smartphones on their websites.
Carriers shall, upon request, unlock the network of smartphones for customers who have completed their applicable service contracts.
Carriers shall, upon request, unlock the network of prepaid devices within one year of the service being paid subject to the 'fair period, payment or use criteria.'
Carriers may either automatically unlock it or alert customers when their devices are eligible.
The procedure for unlocking devices should be completed within two business days of the approved unlocking request.
For Military personnel (those stationed abroad ) would be able to unlock their phones without having to comply with all of the above conditions if the present deployment papers.
Mobile unlocking procedures vary depending on the original carrier. Although all carriers are now obliged to unlock mobile phones if all legal unlocking criteria are met, there are some minor differences in these requirements for each carrier. For example, the method you might have used to activate an AT&T phone would be somewhat different from that of a T-Mobile phone, so be sure to check the unlocking information on their respective websites, at one of their distribution centers or by contacting the customer service lines.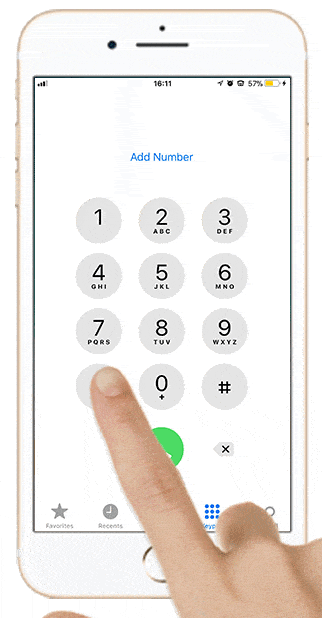 Fast, safe and easy network unlock services.