Network Unlock for Blacklisted phone
If Your Request to Network Unlock Your Phone was refused due to it being Blacklisted, then you can use the service below to Unlock it. However keep it mind it, this service will not remove the Blacklist from your Phone. After being unlocked a Blacklisted Phone will work only in Countries were it is not reported. We also offer IMEI cleaning services to remove the Blacklist.
Start by Selecting the correct service and Clicking the Check Price button: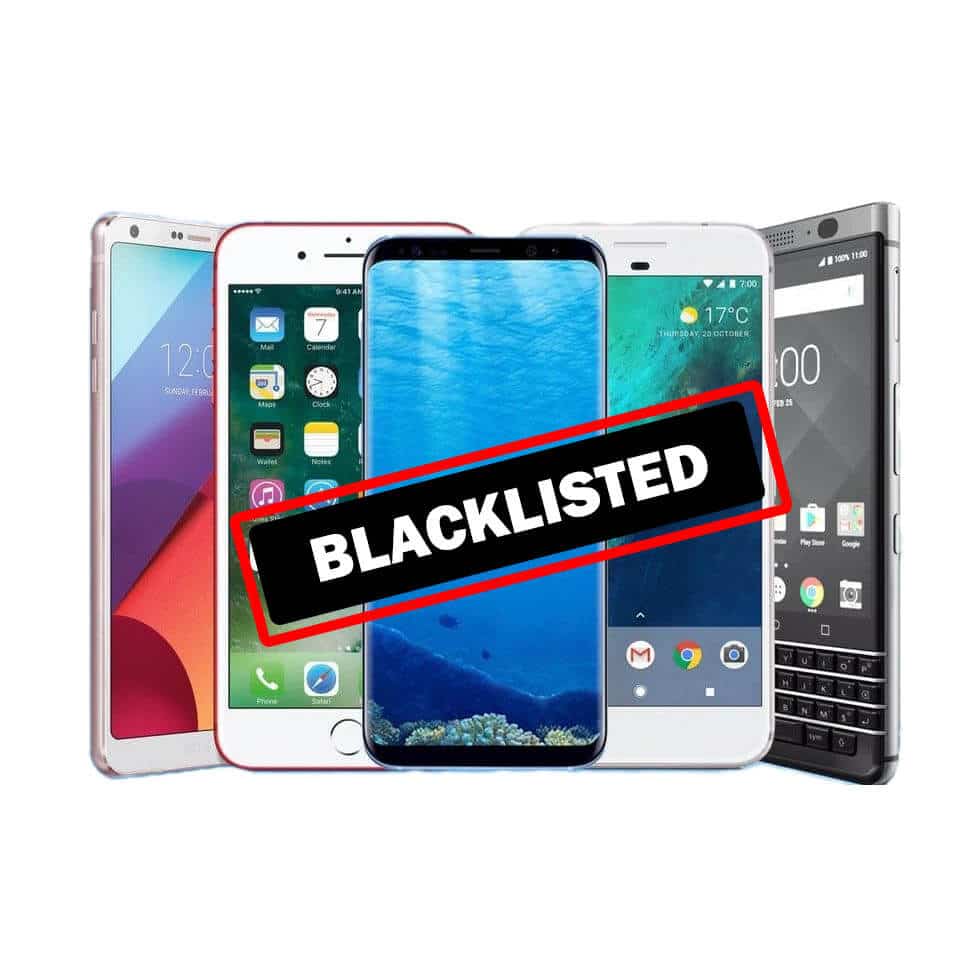 A Phone that is reported Blacklisted and appears on the National Blacklist will not work on any other Network even if Factory Unlocked.  By law no carrier is allowed to accept this phone on their Network however some countries do not abide by this rule.  The offical GSMAA Databse is used in Canada and the United States, some countries have their own Database and some do not.  
Once we have network unlocked your phone you will only be able to use it in those countries which do not have this IMEI blacklisted in their database. It is advised to check with the Network Carrier before hand to avoid any regrets later.  For example, a phone blacklisted in the USA will NOT work in Canada even if Network Unlocked.  It may However work in Asia or Africa and sometimes in Europe.  Please Check with your Carrier before ordering this service.
Most frequent questions and answers
There is a way you can remove the iCloud lock or bypass iCloud lock from your iPad or iPhone even if you are not able to reach the previous owner and you do not know his apple ID and password.
Navigate to iCloud.com from your computer's web browser to disable Activation Lock.
Sign in with your Apple ID and password.
Click on Settings.
Select your Apple Device under My Devices.
Click on the X next to your Apple Device that you wish to remove.
Click Remove to confirm.
Go to iforgot.apple.com.
Enter your Apple ID – usually the email address associated with your Apple account.
Enter the code to prove you're not a robot.
Click Continue.
Have  a phone store or do bulk phone unlocking, contact us for exclusive rates for volume orders.