This service convert your IMEI from Blacklisted/Lost/Stolen to Clean.
Processing time: 1 to 10 days
This is not a NETWORK UNLOCKING service.  No  refunds & No verification allowed after 10 days.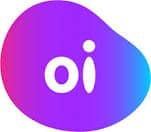 Oi Brazil UnBarring Lost/Stolen/Blacklisted (All device models supported)
This service will CLEAN any Oi Brazil device. This tool DOES NOT NETWORK UNLOCK the IMEI.
All Models such as iPhone , IPad , Lg ,Samsung, etc   are supported.
Fraud / Blocked / Lost / Stolen Imeis are  Supported
This service is used for Oi Brazil users needing to activate their device on Oi Brazil again due to being reported lost/stolen.
If the phone is not network unlocked then it will only work on Oi.    To work on other networks in brazil you need to network unlock the phone.
There will be no refunds for Incorrect IMEI- Wrong carrier- 
We will simply remove the block on Oi Brazil network.