After a decade of research and development, we became one of the leaders in cell phone unlocking. At Unlock My Sim our goal is to be transparent in our practices, fast in our services and unbeatable in our prices.
Building trust is the key when it comes to teamwork. There's one way to building trust – sharing our weaknesses and overcoming them together.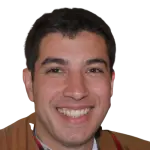 Bruce W. Hernandez
CEO & Co-Founder
Campos Elíseos 223 Polanco Polanco IV Secc Miguel Hidalgo 11550 Ciudad de México
Block B, Level 5 Jl Yap Kwan 50450 Kuala Lumpur Malaysia
90 Paul St Hackney, London EC2A 4UX United Kingdom
1774 Dean St, Brooklyn, NY 11233 USA
Looking to get featured on our website, or mutual partnership or sponsorship offers then contact us here
Need help finding the right service or are you having trouble unlocking your phone then contact us here
Do you think you would make a good fit on our team or want to reach our CEO then contact us here.
Still no luck? We can help!
Looking for an alternate way to contact us? Send us a message on facebook messenger.