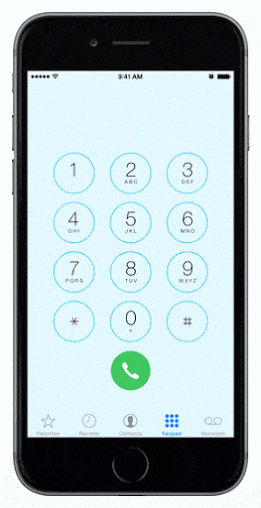 Unlock your phone in 3 simple steps!
There are loads of cell phone service providers in the market, and loads of competitive cell phone plans for you to choose from. Why get stuck using just one?
Unlocking your mobile phone puts you  in control of your fees for  calls , Data Usage and SMS both  at home and while travelling.
Once you have successfully unlocked your phone, your cellphone is now worth more because it is sim free.
Despite what your cell phone service provider may say to you, it is completely legal to unlock a phone.
It is so easy to unlock your phone with unlockmysim.com you will ask why you didn't do it earlier.  Make ridiculous roaming charges a thing of the past.  
Find the service , select your phone and carrier that is it locked to, enter in your IMEI number, make payment and wait for our email with the unlock code.  ( get the IMEI number by dialing *#06# on your phone dialer).
There are cases where customers believe they are happy with their contract and see no reason to unlock their cellphone. That's fine until the day they decide to take their phone on an overseas trip. Set the phone to roam, and you are not only paying for calls, texts and data you send, but what others send to you.
Where do I get an unlock code?  – Easy, we will send it to you by email.
Why unlock cellphone? –   Because you deserve the freedom of the best pricing out there.
Have you wondered how mobile phone service providers love to lock you inside contracts?
Yes, they may offer to give you the phone for free, but the catch is that you get stuck with a  bad contract that you have to pay for every month for years. This becomes a prison for service providers to start taking advantage of you with all sorts of extra charges and fees that  they try to quietly slip into your bill each month, hoping that you won't notice it. And even if you do notice and  complain, they remind you that you  are in a contract and you agreed to all these fees already (who reads the fine print?).
Everyone has felt ripped off by a bad phone contract at some point or another. If you travel overseas that's when the real nightmare begins, fees on top of fees. Ridiculous fees for texts, calling and worst of all  internet DATA  access charges.
However there is a solution:
Meet UnlockMYsim.com
A  clever way to dig yourself out of the contract you are currently stuck into is by simply network unlocking your phone. Enter an Unlock code into your phone and you can start using other SIM cards instead of paying crazy roaming fees.