This is not a Network Unlock service.
Huawei FRP Unlock Tool and Huawei  FRP is a Solution to Unlock FRP Locked Huawei Devices.
Factory Reset Protection ( FRP ) is a Security Feature To Prevent Unauthorized Access of any Android Devices. This Security feature is Developed By Google, Our Complete Guide About FRP Lock Will Guide You to Know More.
How to Unlock FRP Lock in Huawei Devices?
You will use the following software and we will provide the FRP KEY that you will need erase the password and Google account on your Huawei device.
Huawei FRP Unlock – Requirements
Huawei Fastboot Drivers
Huawei Official FRP Unlock Tool
Huawei Official FRP Unlock Key
Of course – Huawei FRP Locked Phone & USB Cable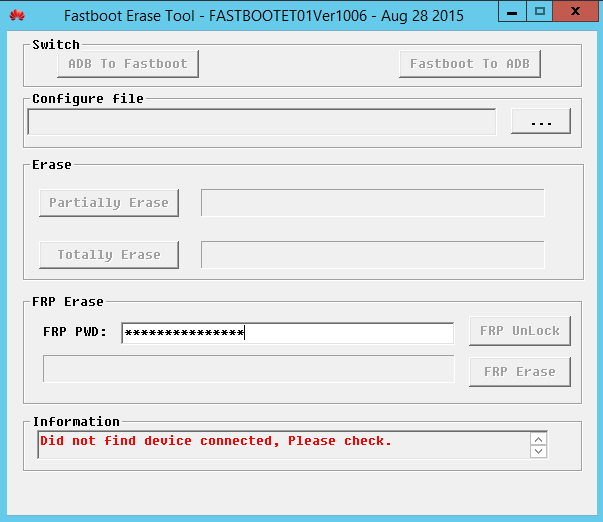 How to Unlock Huawei FRP Lock ( Official FRP Unlock Solution ) – Steps:
Download and Install Huawei Fastboot Drivers in Your PC
Connect Your Huawei Device Into Your PC – Fastboot Mode
RUN as Administrator – Huawei Official FRP Unlock Tool
Enter Huawei FRP Unlock Key & Click FRP Unlock
Huawei Device Will Reboot Automatically – FRP Unlock Success!
How remove Google Account protection / Factory Reset protection from Huawei phones?
1. Download the latest drivers by installing HiSuite https://consumer.huawei.com/en/support/hisuite/
2. Download FRP unlock software (Windows Operating System Only) :
https://mega.nz/#!K0ZCzIIC!9EWiIUS8jvceJDucPqs08urBjQRvsy9ZEDCTuTjCiJ0 
or
https://mega.nz/#!vSIlBYxI!dH-TPKP5etJaVKpq57AUaBJHbKup0W4013TxxoyPETY
or
https://mega.nz/#!JdoSASCa!ks41NeDPp_1RATSKKuDo5TfpZhkAiZ8L407T2X-j5yY
3. Extract Erase_Tool_FASTBOOTET01Ver1006.zip & Open the FastbootET01.exe
4. Connect the Phone with FASTBOOT MODE.
5. Put the Key in FRP PWD field & click FRP UnLock.
6. Output result will be FRP Unlock Success!
Bypass Google Account Verification Tutorial
OPEN TOOL AND CONNECT PHONE IN FASTBOOT MODE
MAKE SURE YOUR PHONE DRIVER IS INSTALLED
PUT YOUR FRP KEY IN YOUR TOOL AND CLICK UNLOCK
Before ordering please read the following:
IMPORTANT:  
– Average delivery time is 1 to 5 days. In case Huawei server is offline it can take max 7  days. No cancellation accepted in this case.
– No verification will be accepted by provider since this is Factory Key.  
– Service is to remove Factory Reset Protection Lock, and not for carrier unlock.