Make sure your Docomo iPhone supports GSM networks.  There are no refunds if your phone gets unlocked but it is not compatible with the network you want to use it on.
Processing time: 1 to 48 hours
Only iPhones locked to NTT docomo are supported.
iPhone
iPhone SE
iPhone 6s
iPhone 6s Plus
iPhone 7
iPhone 7 Plus
iPhone 8
iPhone 8 Plus
iPhone X
iPhone XR
iPhone XS
iPhone XS Max
iPhone 11
iPhone 11 Pro
iPhone 11 Pro Max
iPhone 12 Pro Max
iPhone 12 Pro
iPhone 12
iPhone 13 mini
iPhone 13 Pro Max
iPhone 13 Pro
iPhone 13
iPhone 13 mini
iPad
iPad mini 4
iPad mini 5th Gen.
iPad Pro 9.7in
iPad Pro 10.5in
iPad Pro 11in
iPad Pro 1st Gen. 12.9in
iPad Pro 2nd Gen. 12.9in
iPad Pro 3rd Gen. 12.9in
iPad 5th Gen.
iPad 6th Gen.
iPad Air 3rd Gen.
iPad 7th Gen.
How to unlock Japanese iPhone Docomo:
Before ordering from us go to the following page to check if it is Eligible to be unlocked or not: http://nw-restriction.nttdocomo.co.jp/search.php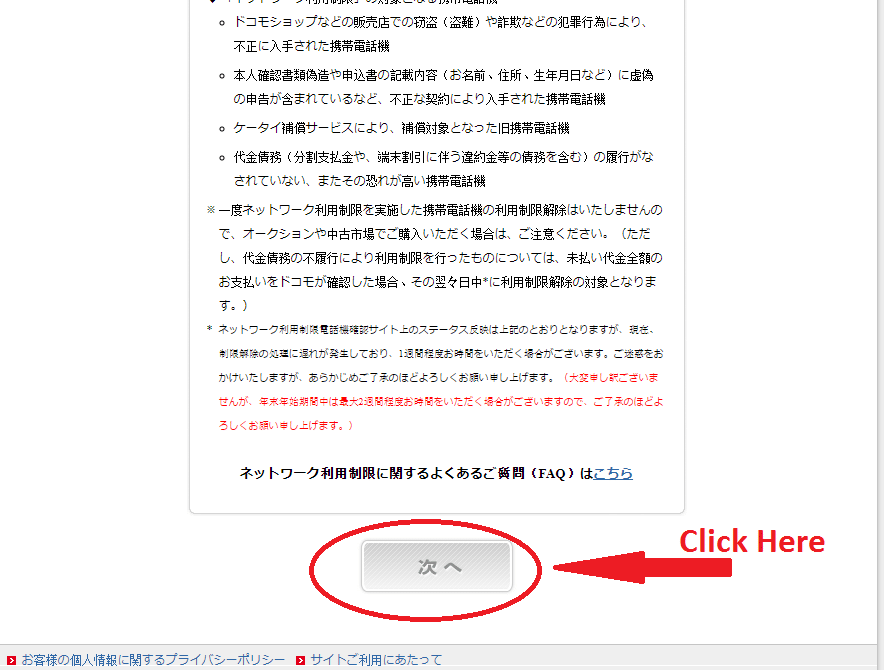 It's in Japanese but if you don't understand don't worry just look at the picture results. You will get one of the following results:  O △ X –
On the next page:
Enter your  IMEI number  in first box, and the security code in the 2nd box, the result will show in the middle box on the following page.
Possible Unlock Results:
Clean(○)
-> You Can order from us
Under_Contract(△)
->
 You Can order from us
Unpaid_Payments(×)

– Don't order this service (not eligible for unlocking)
Not Found (-)

– Don't order this service (not eligible for unlocking or wrong carrier)