Mobile Phone and Tablet Unlocking guides for Apple, Samsung, HTC, LG, Sony and more
Here you will find our Apple iPhone Unlocking instructions, please select the below links for model specific instructions or for more general iPhone unlocking information please scroll down to our below guide.
General information on unlocking your iPhone
General information on unlocking your iPhone
Your iPhone may have been locked to that network if you purchased it directly from Vodafone, EE, O2, Three, Virgin, or Giffgaff.
You can use any SIM card with your iPhone if you buy it directly from Apple.
Is it legal to unlock your iPhone?
Getting your iPhone unlocked is totally legal. However, if you are paying for your phone as part of a contract and do not own the device outright, simply unlocking the phone so you can use it on another network does not release you from your contractual obligations, and you must still honour your contract. Having your phone blacklisted simply means you can't use it if you stop paying your bills.
How to Unlock an iPhone by Apple
To begin with, you must ensure that your iPhone is indeed locked to a certain network. The first step is to make sure the phone is capable of making and receiving calls on at least one network. Insert the SIM card from your favorite network provider into your phone and turn it on. The phone is network locked if it says "Activation Required" as "SIM Not Supported," as shown  below. Once it is unlocked, it can be used on any network.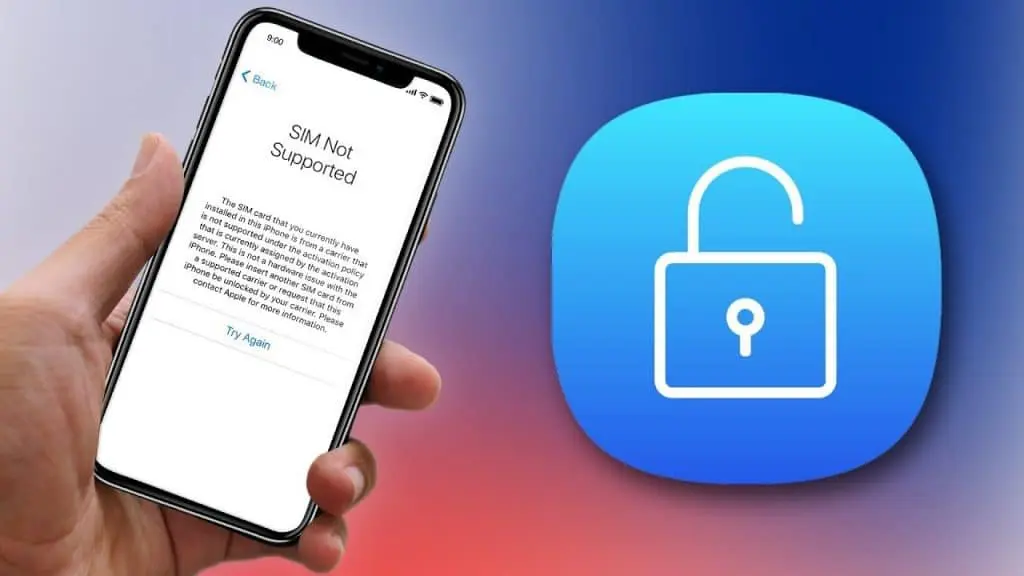 What should I expect to pay for an iPhone unlock?

If you get your iPhone unlocked directly from a network provider like O2, Vodafone, EE, or Three, the cost will range from free to around $15.00. This is always dependent on a number of factors, the most important of which is how long you have been with the company.
If you bought your iPhone used, chances are you won't be able to get the network providers to unlock it, in which case you'll need to look into 3rd party unlocking services.
Depending on your iPhone model and the network it is currently locked to, you should expect to pay between $15 and $30. Be wary of unlocking companies that offer iPhone unlocking for a low price, and always read company reviews as there are many scam sites out there.