Network Unlock All Cricket Android Devices that use the Cricket Unlock APP
Conditions:
Must be activated at least 180 Days on Cricket Network in order to get unlocked.
Clean IMEI
Success Ratio: 100% on Qualified Devices
Not Supported:  Blacklisted  / Recently purchased devices or not activated for at least 180 Day.
Supported: Clean & activated for 6+ months
Service works ONLY on working days. Weekends and holidays are not included.
CRICKET Wireless USA  Network Unlock service for All Models that use the Cricket Unlock APP only
– Can take up to 10 days. Do not order if you can not wait.
– No code is provided, it is done through the Cricket APP
Open myCricket APP, Log out, on the sign-in screen it will have the Unlock Device Option on the bottom Left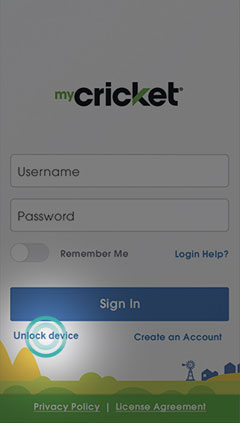 Some Android phones must be unlocked using the myCricket app. If you tried to unlock your phone in My Account, but received an error, follow these steps to unlock your phone using the myCricket app:
Open your myCricket app.
Sign out of the app if you're signed in.
Tap Unlock Device on the app's sign-in screen.
Tap Unlock at the bottom of the screen.
Once your phone is successfully unlocked, restart it to complete the process
REFUND POLICY:
NO REFUNDS FOR WRONG CARRIERS, OR WRONG MODELS.
Do not order if the imei is not clean, not activated on Cricket for at least 6 months Blacklisted imeis are not supported.
Alternative services:
All other Android Cricket phones  that ask for a network unlock code go here: