Cricket Unlock Service for All Android & Apple iPhones
This is a semi premium service it does not require you to use your Phone on Cricket for 180 days. As long as the phone has been activated once on the Cricket network and is not blacklisted and does not have the myCricket APP Device Unlock option we can unlock your phone under this service.
THIS SERVICE DOES NOT SUPPORT PHONES THAT HAVE THE DEVICE UNLOCK OPTION FOUND UNDER myCricket APP and not refunds will be provided if you order it anyways. Always check before ordering.
CRICKET Wireless USA  Network Code for All Models including the iPhone & Phones asking for a network unlock code.
– Can take up to 10 days. Do not order if you can not wait.
– NCK only provided.
REFUND POLICY:
NO REFUNDS FOR WRONG CARRIERS, OR WRONG MODELS OR myCricket APP phones that have Device Unlock option.
Check here: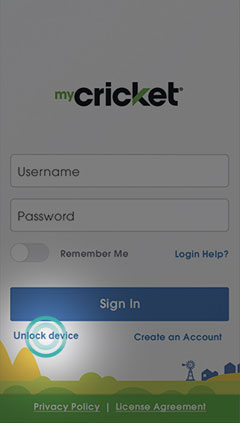 ALL OTHER CARRIERS AND MODELS WILL BE REJECTED WITH NO REFUND POSSIBLE.
Do not order if the imei is not clean.  Blacklisted imeis are not supported.
– Success Rate: 100% on supported devices
Alternative services:
Cricket Samsung phones that ask for a network unlock code go here: https://unlockmysim.com/samsung-usa/
Cricket Android Devices that use the Cricket Unlock APP: https://unlockmysim.com/unlock-phone/cricket-network-unlock-app-service/