Unlock Service for iPhone 14
If your iPhone says SIM not Supported then we can Network Unlock it to enable you to use the iPhone with other sim cards. 
Start by Selecting the Network that your Phone is from and NOT the Network you would like to use it on. Then Click the red  CHECK PRICE button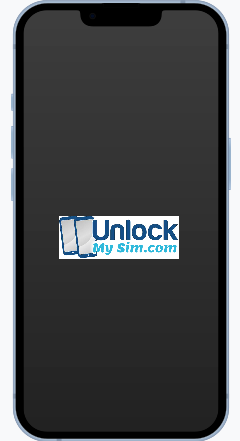 How to Network Unlock iPhone 14
Network Unlock iPhone 14 Service Reviews

harley
Amazing New Phone
I made a new iPhone purchase and i love this phone model pro max 512gb! Unlockmysim unlocked if for me and they are right it doesn't void the warranty I even asked the Apple store. It's an offical unlock!

Chuck
Best in the business
Unlock my sim is the best and most reliable unlockers out there. I sell phones and i have tried everything to save money including unlock software but it doesn't work so i pay a little more for this factory unlock

Tess
Good job
Great that the new phone model has a dual sim but not so great if they're both sim slots are locked. Used these guys and im happy they unlocked my new phone and it doesn't void the warranty.

jenn
very good service!
Straight forward instructions are given before and after the process. As long as you the customer answer all questions asked about your phone honestly, this service will work for you. Make sure your email you give is correct, and they will be a refreshing joy to use. I am not a "service" user, but This is one I will use again and recommend to others.

Silva
Best Phone when unlocked
Made an iPhone purchase finally, didn't realize they can't be unlocked by code like you samsung unlock. I had samsung galaxy s10 but traded it in. iPhone is the best!

Louis
Got it done
The're pro unlocking service all the way!

Noodles
best unlock tool
It worked correctly. I recommend the service.

Fisnik
Perfect!
Thanks, super fast service. Perfect !
Why Choose UnlockMySIM.com ?
Each Country, Network and Model combination has different timings.  We ensure the fastest possible wait times.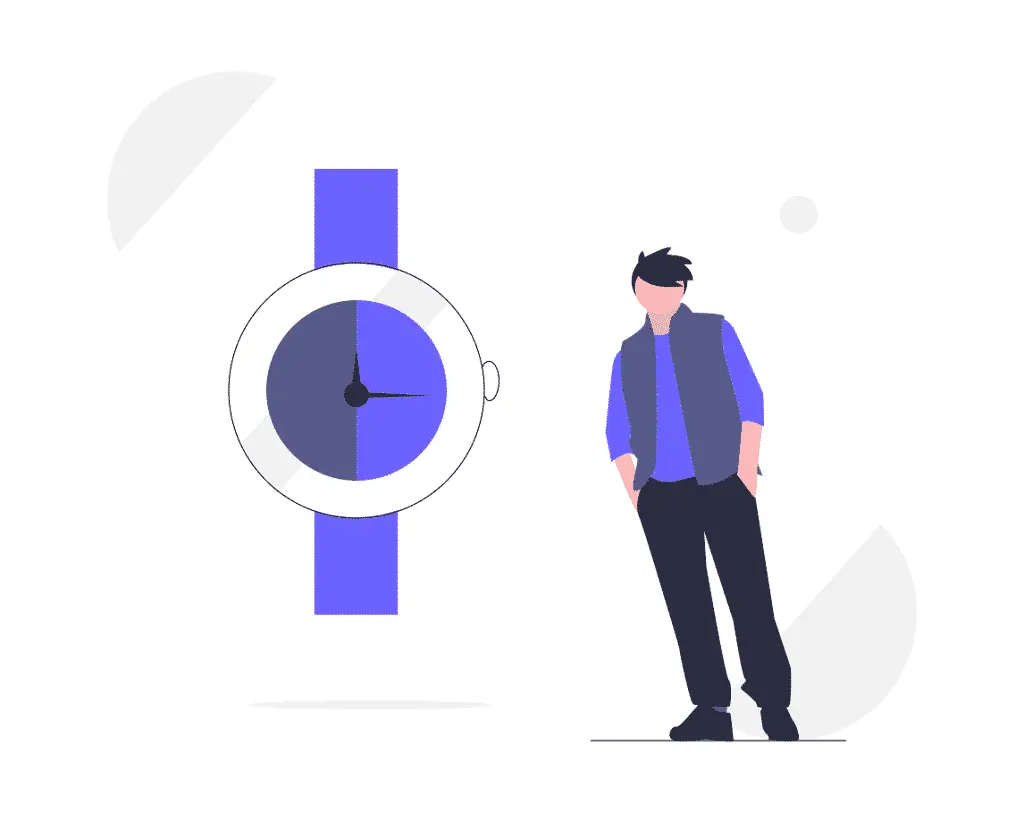 All unlocking solutions are permanent and safe.  We use the same unlock method as the manufacturer.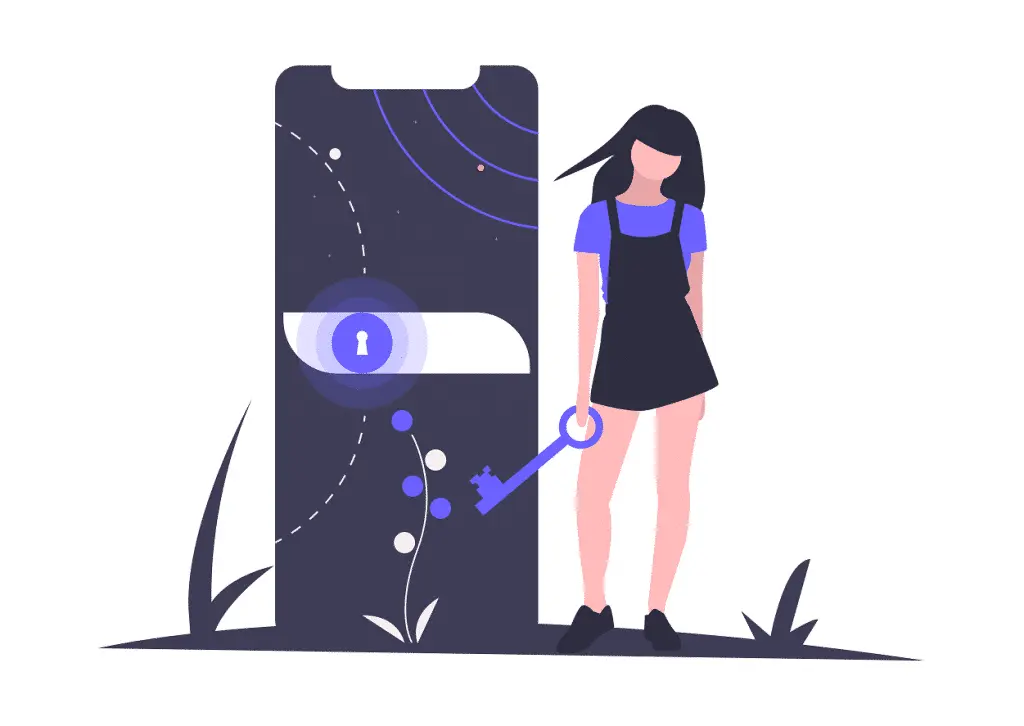 We can unlock Models where others fail. We boast a  95% retrieval rate. Get it done right the first time. Get Unlocked Now!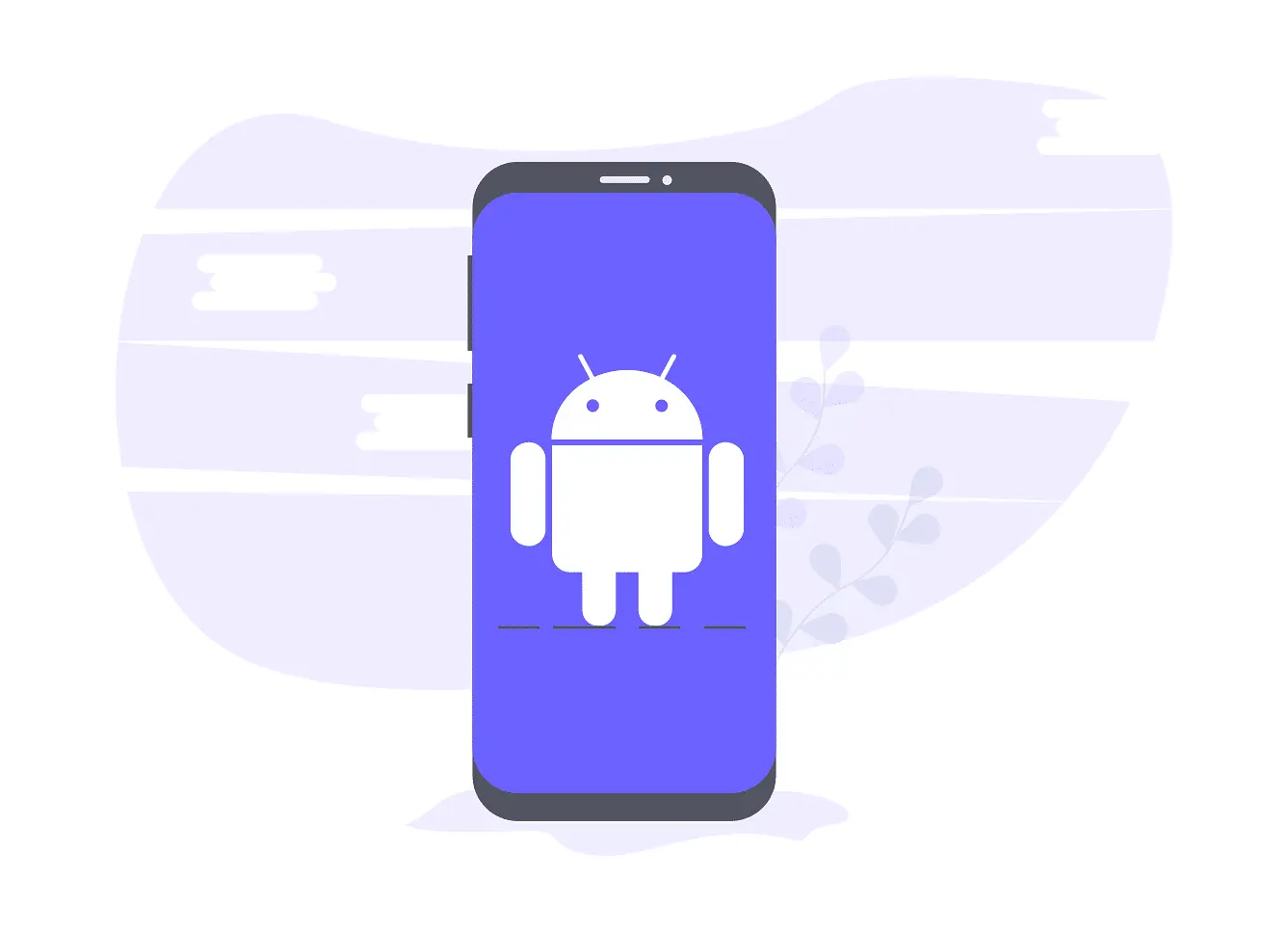 We want phone unlocking to be an affordable option for everyone.  Please compare our prices with our competitors.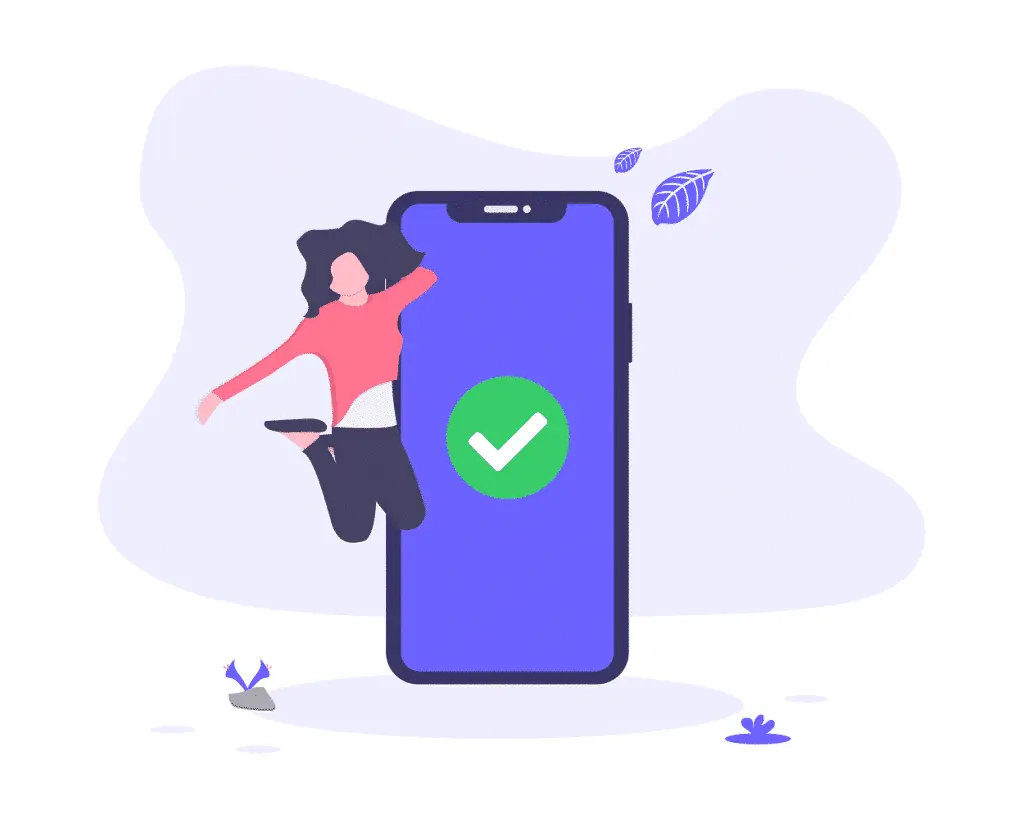 Our team of experts are always  here to answer your questions and help you along the way. Send us a message now!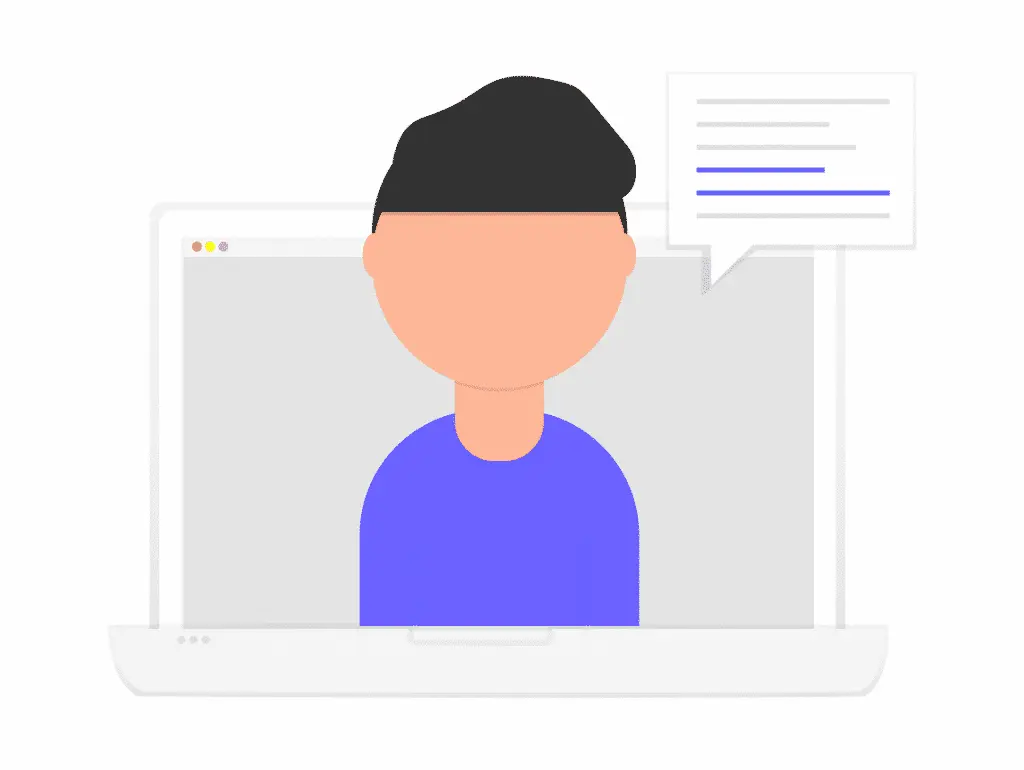 Instructions on how to Network Unlock iPhone 14 by IMEI
Instructions on How to Unlock iPhone 14. The entire unlock process is done remotely. To successfully network unlock
 an iPhone, you must disable the iCloud "Find My iPhone" Feature under the iCloud settings.  Additionally, the phone manufacturer's warranty will not be affected  and the entire process is done over-the-air (remotely) so that that the phone will never leave your side.  The unlock process will be completed once you plug into your iPhone into a computer with iTunes.
The First step is to retrieve your IMEI number by Dialing *#06# on your phone as if you are making a regualr phone call.  If your iPhone 6S  isn't activated or you can't access the dialer for some reason, the IMEI is also printed in small numbers on the back of the phone after the "Designed by Apple in California" fine print. You can also get it by removing the SIM card tray.
Next you will need to select the country and carrier that your iPhone is locked to from the form near the top of this page.
Next we will ask you to enter in your IMEI number and your email address (we'll notify you once the Phone is unlocked)
Next step is to complete your payment (100% secure payment, we use a encrypted connection and valid SSL certificate to prevent hackers from stealing your info)
After a few hours or a few days (wait time varies depending on the original carrier and status of the phone), we'll send you an email saying that "Congratulations! Your iPhone has been unlocked".
Once we have emailed you that your order is completed,  simply connect your iPhone to iTunes or you can connect to a Wifi network, and once connected the iPhone will be unlocked Over-The-Air (OTA).  In some cases you will need to connect to iTunes and click RESTORE iPhone to complete the process (refer to pic below). If it is an Android or Non-iPhone model we will provide you with the unlock code to enter into your device.
A network unlock will make your phone work with others carrier's sim cards around the globe. If you have a locked phone than you can only use it with the original carrier's sim card.  GSM Unlocked means that the phone can be used on other GSM networks,
For example, if you have an Apple iPhone that is currently locked to it AT&T in the USA but you want to use it with T-Mobile you will have to  follow the steps above to get the iPhone Network Unlocked first.
If you recently purchase a used iPhone 14 and want to unlock it then this is the service for you.  We offer a money back guarantee in the case we cannot unlock your iPhone.  Please keep in mind that this is not a solution to unlock the screen password or iPhone passcode but it is for unlocking your phone for use with sim cards from other network carriers.  Whether you have made your payments to the original carrier or not, we can unlock it.  Unlike T-Mobile unlock for android or Metro PCS unlock no unlock app is needed for the iPhone.  For some CDMA models like a Verizon or Sprint iPhone you will need to register it with the carrier before it will work.
You can call the Apple store or your network provider and inquire about the costs  and terms and conditions regarding unlocking. As part of the iPhone upgrade program carriers often restrict you from unlocking your new device. This information will differ from carrier to carrier and may depend if you bought the phone outright, if it is financed or if you are on a pre-paid plan. When the carrier refuses to network unlock your iPhone or if they are asking a lot of money then the best option is to use our website and have us unlock it for you for less!
We can unlock you iPhone safety and permanently.  Once Unlocked iPhones are more useful as you can use them on other network carriers with other sim cards.  Get your iPhone unlock today! 
Apple Inc. created, produced, and marketed the iPhone 14 and iPhone 14 Plus devices. They are the sixteenth generation of iPhones, succeeding the iPhone 13 and iPhone 13 Mini, and were revealed on September 7, 2022, at the Apple Event in Apple Park in Cupertino, California, with the more expensive iPhone 14 Pro and iPhone 14 Pro Max flagships. The iPhone 14 and iPhone 14 Plus include 6.1-inch (15-cm) and 6.7-inch (17-cm) displays, improved rear-facing cameras, and satellite connectivity, respectively. The iPhone 14 was released on September 16, 2022, while the iPhone 14 Plus will be released on October 7, 2022, both running iOS 16. On September 9, 2022, pre-orders for the iPhone 14 and iPhone 14 Plus began.
In Apple's lineup, the iPhone 14 Plus succeeds the iPhone 13 Mini. It is the first iPhone to feature the "Plus" designation since the iPhone 8 Plus in 2017. The iPhone 14 and 14 Plus models (as well as the iPhone 14 Pro and iPhone 14 Pro Max variants) released in the United States no longer support physical SIM cards, making them the first iPhone models to do so since the CDMA form of the iPhone 4.
Unlocked Apple iPhone Models
iPhone 13 Pro Max (CN/HK/A2220)64, 256, 512 GB
iPhone 13 64, 128, 256 GB
iPhone 13 Pro 64, 128, 256 GB
iPhone 13 Plus 64, 128, 256 GB
Is it possible to unlock the iPhone 14 Pro Max?
You can use our unlock service to unlock the iPhone 14 Pro Max so you can use any carrier's SIM card. The unlock process is easier than you think and can be done remotely, without the need for an unlock code.
How do you unlock your iPhone 14 Pro Max?
Start by placing an order on unlockmysim.com and once your unlock order is confirmed, you will receive a confirmation message indicating that your device is eligible for unlocking. Then just follow the simple steps below.
Make sure you have an active Internet connection (3G/4G/LTE or WI-FI).
Remove the original SIM card from your iPhone 14 Pro Max.
Insert a SIM card from another provider.
Complete the installation.
Congratulations, your iPhone 14 Pro Max is now unlocked and can be used on any network in the world.
Caution. Your iPhone 14 Pro Max is unlocked for all domestic and foreign carriers.
Your iPhone 14 Pro Max remains unlocked even if you reboot it, perform a master reset, upgrade or flash-up.
The iPhone 14 Pro Max does not require an unlock code.
Our unlocking service is both secure and legal. It is completely official.
Unlock iPhone 14 Pro Max now!
What are the benefits of unlocking iPhone 14 Pro Max?
The main benefit of unlocking iPhone 14 Pro Max is the added flexibility. With an unlocked phone, you can switch SIM cards at different times, take full advantage of your carrier's different prices, and choose the network and tariff you want at different times. Unlocked phones have a higher second-hand value, so the value of your phone can grow. Many users can unlock their phone to use a local prepaid SIM card when visiting another country, instead of the expensive "roaming" feature offered by their current network operator.
Why do I need to unlock my iPhone 14 Pro Max?
There are hundreds of network operators around the world connecting their phones to their networks. So unlock the phone's simlock so you can use any network you want. Unlocking your phone lets you buy or use a sim card from another network in your home country or even around the world. When traveling abroad, unlocking your phone allows you to switch your SIM card to a local operator, which means you pay much lower phone bills. It also increases the value of your phone if you decide to sell it.
How do I know if my iPhone 14 Pro Max is locked?
Simply insert another SIM card into your iPhone 14 Pro Max and see if it's blocked. Use a new SIM card, not the one in your phone. If your iPhone gives an error message such as "SIM card not valid," "Phone restricted" or "SIM card not supported," it is probably blocked.
How did you unlock your iPhone 14 Pro Max?
You give us easy-to-find information about your iPhone, such as the IMEI number, country and network where the phone was delivered. This information will be used to unlock your phone remotely; just follow the instructions we provide and your phone will be unlocked – it's easy!
Do I need the original SIM card to unlock my iPhone 14 Pro Max?
No, it is not necessary.
Do I need any technical knowledge?
We provide detailed and simple methods to unlock your iPhone. Replacing the SIM card is often the only thing needed. If you have problems unlocking your phone through our service, we will do everything we can to solve it.
What should I do with my unlock code?
Apple's gadgets such as the iPhone, iPad or iWatch do not have an unlock code and the unlock service is completely remote.
Can I get a discount if I have unlocked more than 10 phones?
Of course you can. Contact us through our website; we offer great discounts for professional unlockers.
What exactly is a SIM card?
It is a small (about 2 cm by 1 cm) microchip card that is inserted into the phone when it is first turned on. It is the phone's identification on the cellular network.
How do I make a payment?
We accept several payment methods, including. – Visa, MasterCard, American Express, eCard, PayPal and others…..
Is it safe to enter my credit card information on your website?
Your credit card information is safe and processed on a secure server. For maximum protection, we do not store your credit card information. We also accept PayPal, which has a Thawte certified 128-bit SSL secure site.
Is the phone still working?
Yes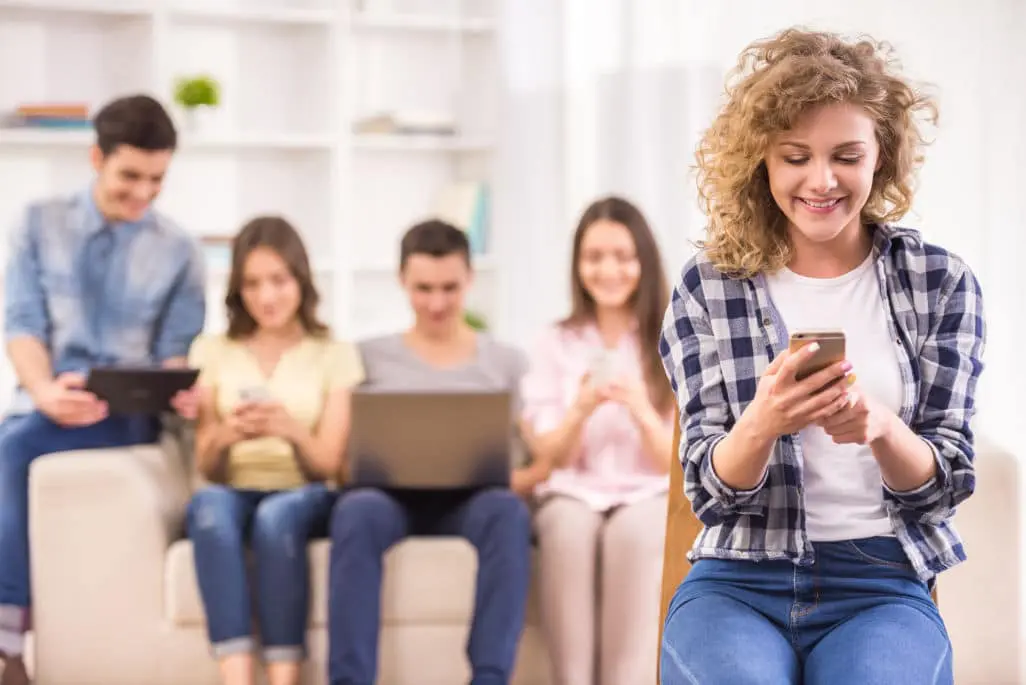 iPhone Carrier Check Service
If you don't know which carrier the iPhone is locked to you can find out using your IMEI number.
Have  a phone store or do bulk phone unlocking, contact us for exclusive rates for volume orders.