Use your phone on any network, with any sim card.
Start by Selecting your Phone and Model from the drop down menu below: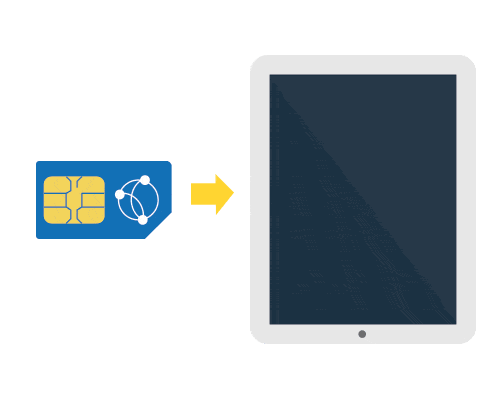 How to Free your phone for any SIM card in 3 simple steps:

Unlockmysim.com is a fully automated sim unlock service to help remove the network restrictions from your cell phones. We have optimized the entire process based on several years of experience. With automated systems, the waiting period for the unlock code is reduced to a minimum.
We provide a sim unlocking service to remove the network lock from your mobile device and thus freeing it permanently from your network operator allowing you to use your phone with any telecom company such as T-Mobile, Rogers, Cricket, AT&T, Rogers, Vodafone, EE etc. We have customer from all over the United States (USA), Canada, Mexico then UK and many more places worldwide. We sim unlock phones using your device's IMEI number. Depending on your mobile network provider the Mobile network locking policy may differ, however in most cases where are still able to provide the unlock code even when your mobile network provider refuses. The unlocking process is straightforward; in most cases for Android phones, you will be required to insert a sim card from a different carrier. Once your sim card is inserted the mobile device will prompt automatically for the sim network unlock pin. Once you enter in the unlock code we provide your mobile device will become unlocked. For iPhones, you would be required to connect to wi fi and connect over-the-air (OTA) to the internet and the unlock process will be pushed to your phone. Get your phone unlocked today!
Why is it a good idea to free your phone from the carrier by using unlockmysim.com unlock services?
Our sim unlock methods used are the ones suggested by telecom companies and network providers.
Your Phone is unlocked in a clear, fast, safe, and legal way.
It's the only sim unlocking option that doesn't void the warranty from your cell phone.
You complete the unlock process on your cell phone by yourself. No one else touches your phone but you.
You can still use your phone during the unlocking process.
After unlocking, you can use your unlocked device with any compatible network in the world.
We have unlocked over 62 thousand smartphones over a span of 9 years. Get your phone unlocked today!
How do I unlock my phone using unlockmysim.com?
To get the imei code for your mobile device with unlockmysim.com, just follow the following steps:
-choose the phone that you want to unlock
-Pick the right service for your model
-Perform an order and make the payment using Paypal or a credit card.
After payment, your order will be completed and the unlocking instructions will be sent to your e-mail address.
If you have any questions or issues, please contact us by e-mail, facebook messenger or call us. Our customer service is waiting to help you out.
How much does it cost to unlock my phone ?
The price is determined on the basis of a variety of factors such as (model, brand,  the original network that blocked the phone etc.). When you choose the exact model and network, the exact price will be shown.
We can guarantee the lowest rates!
How long does the service take?
Unlocking time, just as the unlocking price is dependent on a few variables. It is dependent on the model, the country and the network that blocks the unit.
After you choose the correct service for your phone, the correct time will appear.
unlockmysim.com is an automated service that keeps the unlocking time to a minimum.
Is it permanent, the phone isn't going to be relocked?
The unlocking of the phone is permanent and there is no need to unlock the phone again. The operating system can be upgraded with the latest software and can be used on all networks.
Can unlockmysim.com unbar or whitelist black-listed phones?
Is it a Safe Unlock Service or Can you damage your phone by opening it?
No, unlockmysim.com is completely safe unlock method as we provide the factory imei code based on its IMEI number. It's the unlocking method suggested by the makers of this product, it doesn't change the mechanism or the phone in any other way. You don't lose your warranty by unlocking your phone using an unlock code. 
*It is possible to damage the phone when using our software of remote services if for example you get a power outage or unplug the computer in the midst of  uploading a new software on the phone
What Does SIM Unlock actually mean anyways?
Sim Unlock is another word for phone unlocking, we retrieve the unlocks codes from the official IMEI database available to carriers and manufacturers. . Even if you do not have an account you can sim unlock your phone using the provided code. If you have an Android phone Make sure to check that your phone asks for an unlock code before ordering. iPhone's do not require unlock codes.
If you need to unlock your device whether it is an iPhone or Android don't hesitate to order our unlock service. We offer a money-back guarantee. The only information we need is your IMEI number and you will be able to use your unlocked device with any carrier. Make the unlock request via our website form at the top of this page
We invite you to get to know our complete list of services at unlockmysim.com
Now I can Unlock My Phone Permanently!
Dial *#06# to get your IMEI number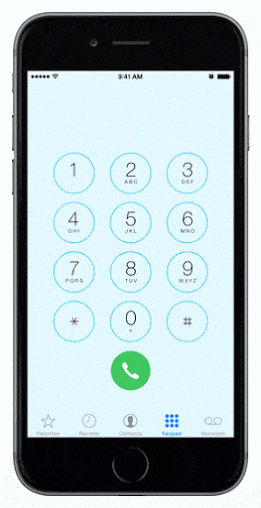 Have  a phone store or do bulk phone unlocking, contact us for exclusive rates for volume orders.